The 2018 Original Death Metal T-Shirt
We've got all your favorite tees and totes!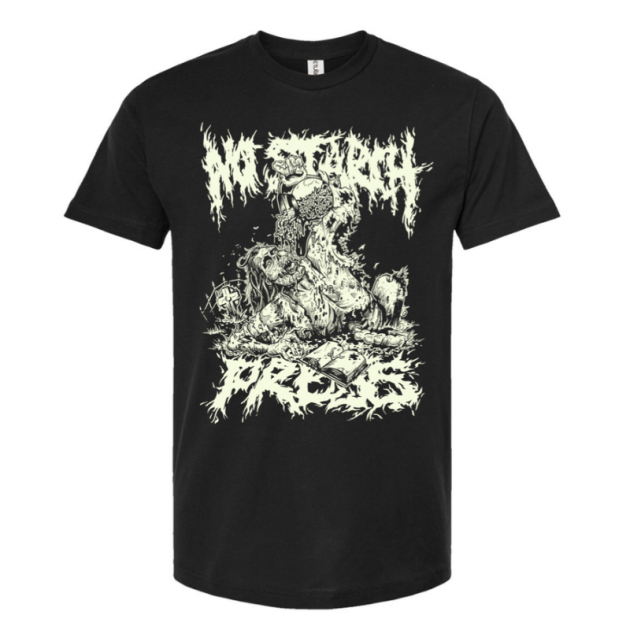 Zombie Shirt (2023)
The latest Zombie shirt is designed to be worn when the lights go out (or when the black lights go on). That's right, this zombie-inspired luminescent new design glows in the dark. Order one if you dare....CLICK HERE to buy.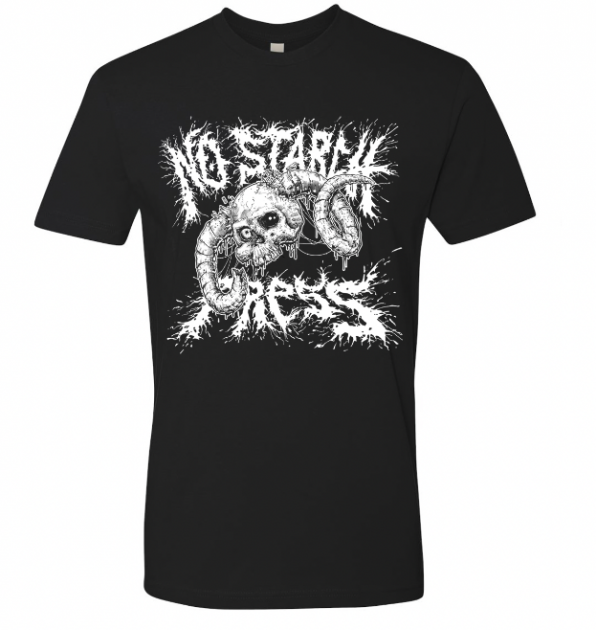 Death Metal T-shirt (2020)
The 2020 death metal shirt to add to your collection was inspired by our metal-loving founder Bill Pollock, inked by our illustrious illustrator-of-gore Rick Reese, and emblazoned on black shirts by legendary screen-printer Babylon Burning. In a word, it rocks. CLICK HERE to buy.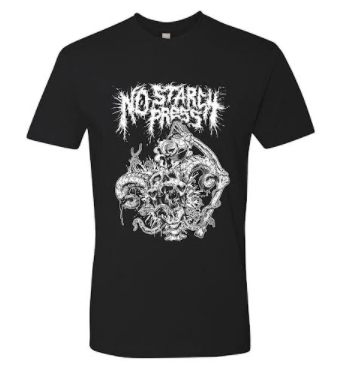 Death Metal T-shirt (2018)
We're stoked to re-introduce our very first death metal T-shirt – the O.G., if you will. Concocted by Bill and intricately drawn by the incomparable Rick Reese, it makes a truly authentic statement. CLICK HERE to buy.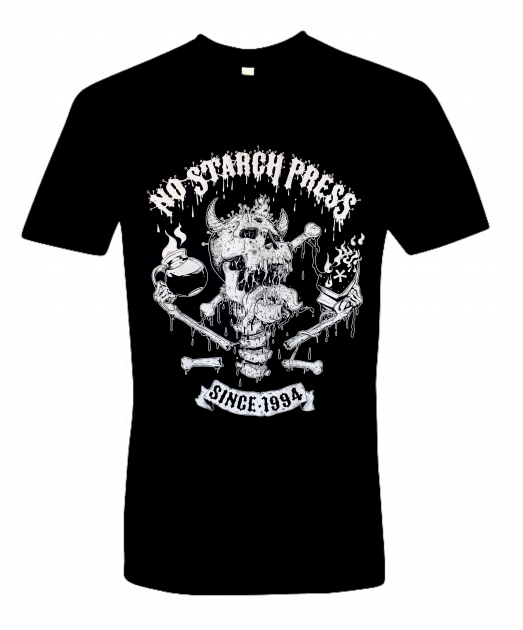 'Biker' Death Metal T-shirt
Our iconic "Established in 1994" Death Metal tee is available once again in limited sizes. Inspired by some New Zealand friends, and intricately hand-drawn, it's a righteous nod to our humble beginnings over a quarter-century(!) ago.
The crewneck is a cotton blend, and the graphic is a screen-print – laid out with meticulous old-school precision by the good folks at Babylon Burning. CLICK HERE to buy.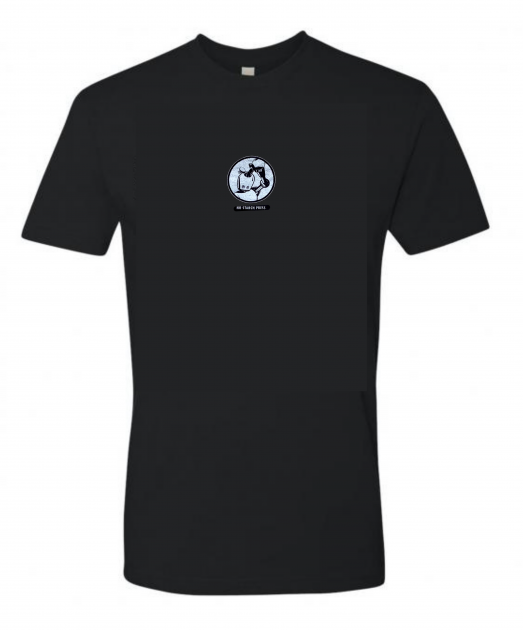 Robot T-shirt
Look smart in this classic black crewneck logo tee, featuring the famous No Starch Press robot. CLICK HERE to buy.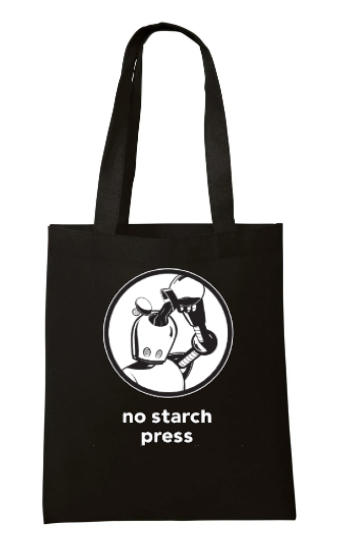 Robot Tote Bag
Tote your stuff in style. Made from strong, durable synthetic material, everyone digs the No Starch Press robot bag. CLICK HERE to buy.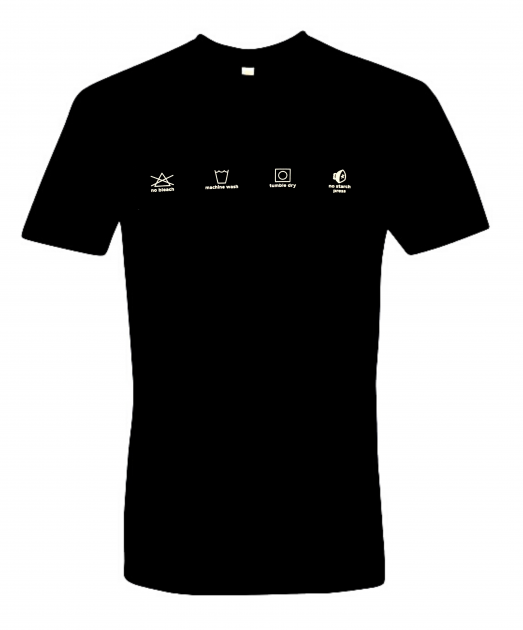 Care Tag T-shirt
This classic black crewneck tee, features the No Starch Press logo alongside iconic laundry symbols. CLICK HERE to buy.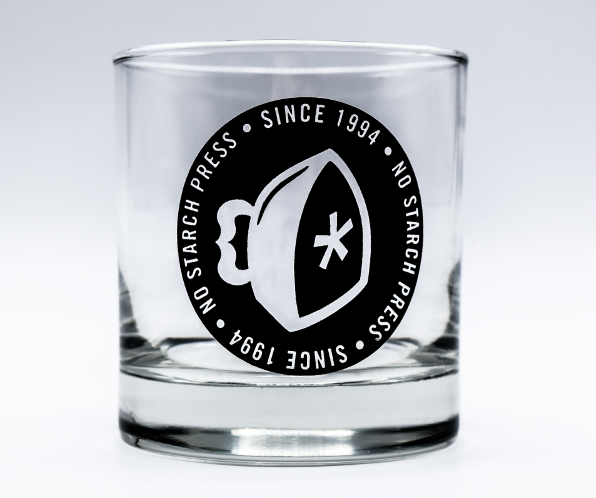 Whiskey Glass
Irish, Canadian, Bourbon — whatever your poison, unwind with this top-shelf tumbler, courtesy of your friendly neighborhood publishing company. CLICK HERE to buy.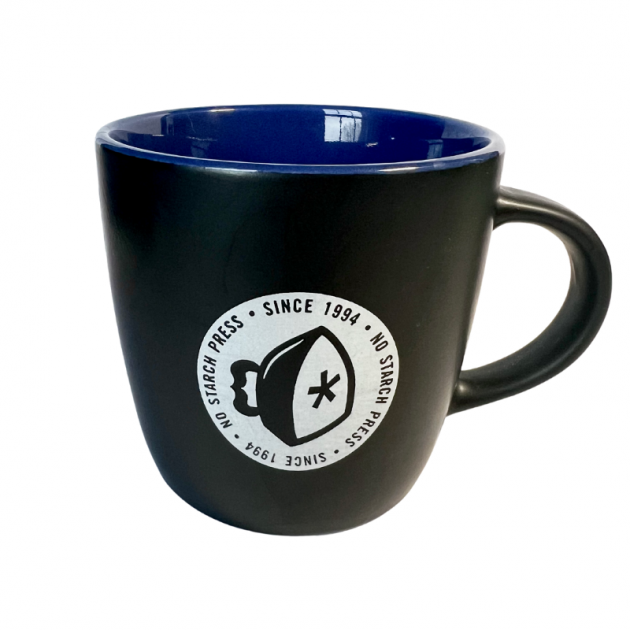 No Starch Press Mug
A strong mug for strong brews—and all but guaranteed to become your new favorite. CLICK HERE to buy.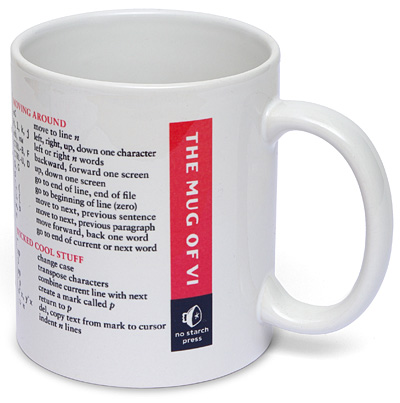 No Starch Press Mug of Vi
Bask in the simple Joy of a warm, steamy beverage — encased in a vi cheatsheet! CLICK HERE to buy.