About
No Starch Press publishes the finest in geek entertainment — bestsellers like Python for Kids, How Linux Works, Hacking: The Art of Exploitation, Practical Packet Analysis, and The Manga Guides. We focus on open source/Linux, security, hacking, programming, alternative operating systems, and science and math. Our titles have personality and attitude, our authors are passionate about their subjects, and we read and edit every book that bears our name. Our goal is to make computing accessible to technophile and novice alike, and our readers appreciate our straightforward presentation and fearless approach to the complex world of technology. No Starch Press titles have been included in the prestigious Communication Arts Design Annual and STEP inside 100 competition, and have won the Independent Publisher Book Award (the "IPPYs") from Independent Publisher magazine.
San Francisco-based No Starch Press was founded in 1994 by Bill Pollock, who brings more than 30 years of publishing industry experience to the company. Prior to launching No Starch Press, Pollock worked in professional reference, scientific, college and trade publishing, and was a co-founder of computer book publisher APress.
A graduate of Amherst College with a Political Science degree ("I wrote my papers on a VAX when not playing Zork,") Pollock prefers to think of himself as a would-be Biology major. After three years helping run a family wedding gown business Pollock left for a premed program at University of Pennsylvania thinking he'd be learning science. He dropped out of that program and joined Springer-Verlag in 1987 where he rewrote the occasional medical book, attempted to teach people how to use a PC XT, and sold medical books at conferences. Subsequent stints in book publishing included textbook publishing (Wadsworth, sales meetings were a blast), scientific and technical publishing (W. H. Freeman where he tried to develop a software-based molecular modeling kit way back in 1990). After being fired from Freeman Pollock left New York for Osborne/McGraw-Hill where he published some big and boring manuals, computer game books (fun, in the early days of Maxis and Sierra Online), and books about things like SoundBlaster. His managers would pull books out of his hands because he kept working on them. After being fired from Osborne, Pollock founded No Starch Press where he remains an active editor and works closely with many of our authors.
No Starch Press
245 8th St.
San Francisco, CA 94103 USA
Phone: 800.420.7240 or +1 415.863.9900 (9 a.m. to 5 p.m., M-F, PST)
Fax: +1 415.863.9950
Email: [email protected]


MEET OUR STAFF!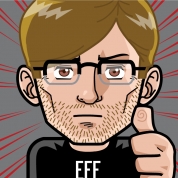 Bill Pollock, Big Fish
Bill likes playing the piano, being a general contractor, and watching his son solder stuff.
Office pet peeve:
Water pipes full of lead.
Hogwarts house:
Muggle
Annie Choi, Managing Editor
Annie likes watching dogs play at the dog park.
Office pet peeve:
Personal fragrance.
Hogwarts house:
Ravenclaw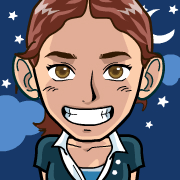 Liz Chadwick, Editor
Liz likes Californian sunshine, beer, and novels with detestable protagonists.
Office pet peeve:
Dry typing hands.
Hogwarts house:
Ravenclaw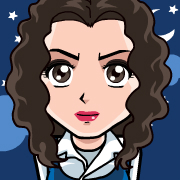 Jan Cash, Associate Editor
Jan likes dogs, tea, and translations.
Office pet peeve:
Lavender soap.
Hogwarts house:
Slytherin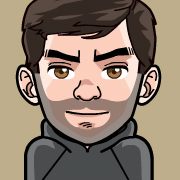 Zach Lebowski, Editorial Assistant
Zach likes detective fiction, rock n' roll music, and strong, black coffee.
Office pet peeve:
Squeaky chairs.
Hogwarts house:
Ravenclaw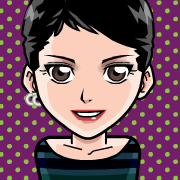 Laurel Chun, Production Manager
Laurel likes spicy food, thrift shop bric-a-brac, and untranslatable words.
Office pet peeve:
When no one throws away chip bags full of crumbs.
Hogwarts house:
Slytherin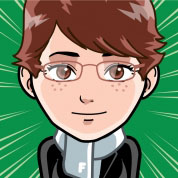 Riley Hoffman, Production Editor
Riley grew up on a dirt road in Michigan. She likes reading, singing, and looking things up in reference books.
Office pet peeve:
When people go home without shutting things down.
Hogwarts house:
Ravenclaw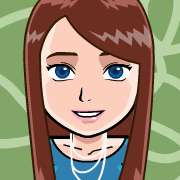 Janelle Ludowise, Associate Production Editor
Janelle likes hot cups of tea, public libraries, folklore, evolutionary theory, bunnies, and making obscure references.
Office pet peeve:
Poor lighting.
Hogwarts house:
Hufflepuff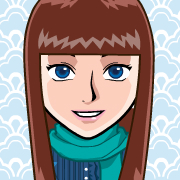 Meg Sneeringer, Associate Production Editor
Meg likes Pleistocene megafauna, sequins, and ballet.
Office pet peeve:
Being cold.
Hogwarts house:
Hufflepuff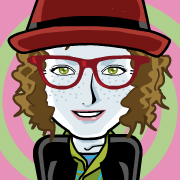 Mimi Heft, Design Manager
Mimi likes singing and songwriting, baking pies, standing in a downpour, playing with typography, and reading aloud from her collection of Pantone® color swatch books.
Office pet peeve:
Finding recyclables in the trash.
Hogwarts house:
Slytherin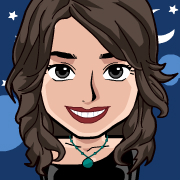 Amanda Hariri, Assistant Marketing Manager
Amanda likes coast redwoods, airports, retrofuturism, hoop earrings, medical jargon, awkward animals, all pie, and being cheeky.
Office pet peeve:
Tepid coffee.
Hogwarts house:
Slytherin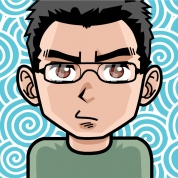 Ming Choi, Customer Service
Ming enjoys movies, books, comics, TV, video games, the Internet, and writing.
Office pet peeve:
When things don't work how they're supposed to.
Hogwarts house:
?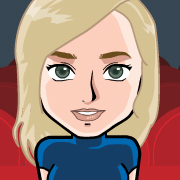 Rachael Terry, Office Manager
Rachael likes retro video games, French new wave films, horticulture, funky bass lines, and the art of Renè Magritte.
Office pet peeve:
Dusty surfaces
Hogwarts house:
Gryffindor