Conferences & Events
If you'd like to suggest that No Starch Press attend an event, or to explore sponsorship opportunities, please get in touch via [email protected].
Curious to browse our books, meet the No Starch Press staff?
Join us at these upcoming events!
No Starch Press is also proud to offer sponsorship for these events!
---
Attending Conferences - See You There!
Frankfurt Book Fair | Frankfurt, Germany | October 10–14, 2018

The Frankfurt Book Fair is a meeting place for the industry's experts and the most important marketplace for books, media, rights and licences worldwide. Be they publishers, booksellers, agents, film producers or authors - each year in October, they all come together and create something new.
---
DerbyCon | Louisville, KY | October 5–7, 2018
DerbyCon is Louisville's INFOSEC Conference.
---
BrickCon | Seattle, WA | October 5–7, 2018
BrickCon is an annual Convention put on by Adult LEGO® Hobbyists.
---
DEF CON 26 | Las Vegas, NV | August 9–12, 2018
Join us at DEF CON 26, one of the oldest continuously running hacker conventions around, and also one of the largest.
---
HOPE '18 | New York City, NY | July 20–22, 2018
Join us at The Circle of HOPE in New York City. H.O.P.E. stands for Hackers On Planet Earth, one of the most creative and diverse hacker events in the world. It's been happening since 1994.
---
Bricks By The Bay | San Francisco, CA | July 12–15, 2018
Join us at Bricks By The Bay, an annual gathering of LEGO® builders, enthusiasts and fans!
---
ALA Annual 2018 | New Orleans, LA | June 21–26, 2018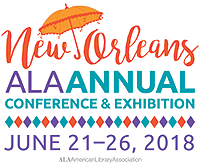 ALA Annual is the World's #1 Library Event of the Year!
---
BookExpo | New York, NY | May 30–June 1, 2018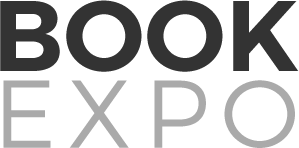 The 2018 edition of BookExpo will be the first end-to-end business solution for the global publishing industry.
---
PyCon | Cleveland, OH | May 9–17, 2018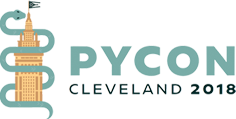 PyCon is the largest annual gathering for the community using and developing the open-source Python programming language. It is produced and underwritten by the Python Software Foundation, the 501(c)(3) nonprofit organization dedicated to advancing and promoting Python. Through PyCon, the PSF advances its mission of growing the international community of Python programmers.
---
London Book Fair | Olympia, London | April 10–12, 2018

The London Book Fair is the global marketplace for rights negotiation and the sale and distribution of content across print, audio, TV, film and digital channels. This year, the Fair will take place in April at Olympia, West London, covering all aspects of the publishing industry.
---
SCALE 16X | Pasadena, CA | March 8–11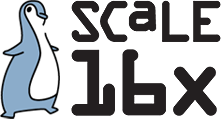 SCALE 16X - the 16th annual Southern California Linux Expo - is the largest community-run open-source and free software conference in North America. It is held annually in the greater Los Angeles area.
---
Other Events We're Proud to Support!
LISA18 | Nashville, TN | October 29–31 2018
LISA18, a USENIX conference, is the premier event for operations professionals, where sysadmins, systems engineers, SRE practitioners, developers, IT managers, and academic researchers share real-world knowledge about designing, building, securing, and maintaining the critical systems of our interconnected world.
USENIX Security '18 | Baltimore, MD | August 15–17 2018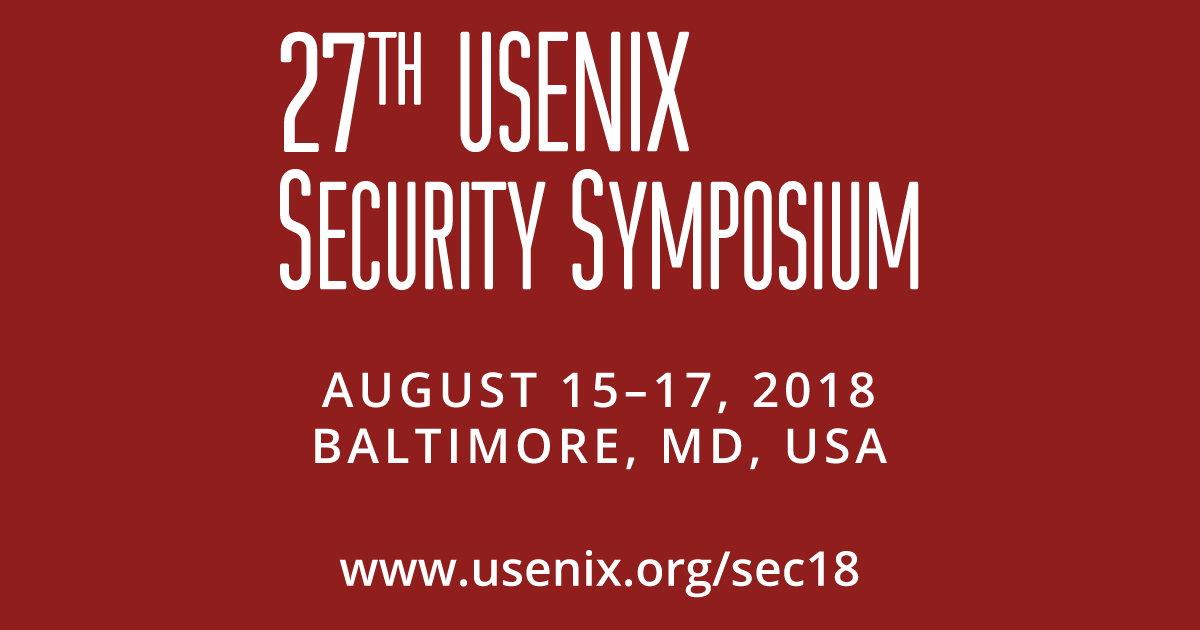 USENIX Security '18 brings together researchers, practitioners, system administrators, system programmers, and others interested in the latest advances in the security and privacy of computer systems and networks.
BSides Kansas City '18 | Kansas City, KS | April 20–21 2018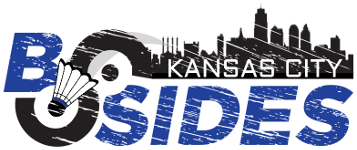 BSidesKC is a non-profit educational organization designed to advance the body of Information Security knowledge, by providing an annual, open forum for discussion and debate for security engineers and their affiliates. We produce a conference that is a source of education, collaboration, and continued conversation for information technologists and those associated with this field.
---
BSides San Francisco '18 | San Francisco, CA | April 15–16 2018

BSides San Francisco is a non-profit organization designed to advance the body of Information Security knowledge, by providing an annual, two day, open forum for discussion and debate for security engineers and their affiliates. We produce a conference that is a source of education, collaboration, and continued conversation for information technologists and those associated with this field.
---
BSides Nashville '18 | Nashville, TN | April 14 2018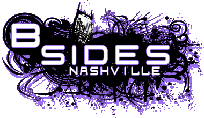 BSides Nashville is a 100% volunteer run and organized conference. We learn, teach, experience, befriend and reconnect in a comfortable environment. Whether you're a Blue teamer, Red Teamer or a Green newbie, all are welcome and we have a place for you. This is the neutral ground between Developers, Sysadmins, Security practitioners, DBAs and even CISSPs!
---
BSides Iowa '18 | Des Moines, IA | April 14 2018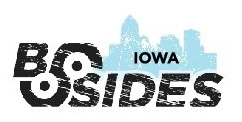 BSides Iowa was founded in 2012 by Ken Johnson and has held 3 events in Iowa. In 2016 tragically Ken passed in a car accident. Since that time a few active members in Iowa InfoSec/SecDSM have taken the reigns to continue the work that Ken started.
---
BSidesROC 2018 | Rochester, NY | April 13–14 2018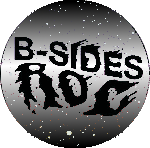 Security B-Sides Rochester, or BSidesROC, is an open, non-profit hacker conference in Rochester, NY. It provides a place for people to learn about hacking, infosec, and all kinds of different technology in a fun environment.
---
CypherCon 3.0 | Milwaukee, WI | April 12–13 2018

CypherCon provides hackers with an outlet to openly demonstrate and experience creativity and ingenuity through hands-on enlightening activities and thought provoking presentations and technical projects. Come listen to over a dozen security speakers, learn at our mind-blowing, but approachable villages (specializations), and relax with friends in a casual environment.
---
InfoSec Southwest '18 | Austin, TX | April 11–13, 2018

InfoSec Southwest is an annual information security and hacking conference held in Austin, Texas. ISSW provides an environment for attendees to benefit from the broad scope of topics and open forums offered.
---
NSDI '18 | Renton, WA | April 9–11, 2018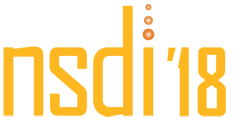 The 15th USENIX Symposium on Networked Systems Design and Implementation (NSDI '18) focuses on the design principles, implementation, and practical evaluation of networked and distributed systems. The symposium provides a high-quality, single-track forum for presenting results and discussing ideas that further the knowledge and understanding of the networked systems community as a whole, continue a significant research dialog, or push the architectural boundaries of network services.
---
BSides Orlando 2018 | Orlando, FL | April 7 2018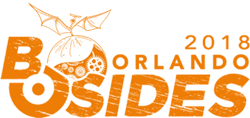 BSides Orlando will have workshops in ICS and SCADA, hands on demos with Software Defined Radios, hacker scavenger hunts, career building with resume review workshops, and a CTF 101 to help attendees learn how to compete in CTFs.
---
SREcon18 Americas | Santa Clara, CA | March 27–29 2018

SREcon18 Americas is a gathering of engineers who care deeply about engineering resilience, reliability, and performance into complex distributed systems, and the scalability of products, services, and infrastructure within their organizations. At its core, SRE is focused on intersectionality—creative engineering at the nexus of systems and software engineering.
---
Oslo Freedom Forum | Oslo, Norway | March 26 2018

Oslo Freedom Forum is a transformative annual conference where the world's most engaging human rights advocates, artists, tech entrepreneurs, and world leaders meet to share their stories and brainstorm ways to expand freedom and unleash human potential across the globe.
---
LibrePlanet 2018 | Cambridge, MA | March 24–25 2018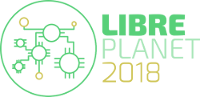 LibrePlanet is an annual conference hosted by the Free Software Foundation for free software enthusiasts and anyone who cares about the intersection of technology and social justice.
---
PRCCDC | Des Moines, WA | March 23–25 2018

PRCCDC (Pacific Rim Collegiate Cyber Defense Competition 2018) is a competition to prove one's expertise in cyber defense.
---
BSides Chattanooga 2018 | Chattanooga, TN | March 24, 2018

BSides Chattanooga is an information security event in the Security BSides pattern where local information security professionals share content, build community, engage in conversations, and further their careers.
---
CanSecWest | Vancouver, BC | March 14–16 2018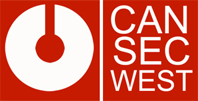 CanSecWest the world's most advanced conference focusing on applied digital security, is about bringing the industry luminaries together in a relaxed environment which promotes collaboration and social networking.
---
Embedded Linux Conference & Open IoT
Portland, OR | March 12–14 2018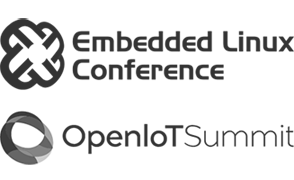 ELC is the premier vendor-neutral technical conference for companies and developers using Linux in embedded products.
OpenIoT Summit is a technical conference for the developers and architects working on industrial IoT. It provides the technical knowledge needed to deliver smart connected products and solutions that take advantage of the rapid evolution of IoT technologies. It is the only IoT event focused on the development of open IoT solutions.
---
!!Con 2018 | New York, NY | March 12–13, 2018

!!Con (pronounced "bang bang con") is two days of ten-minute talks (with lots of breaks, of course!) to celebrate the joyous, exciting, and surprising moments in computing. Join us for our fifth year in 2018!
---
BSides Vancouver | Vancouver, BC | March 12–13, 2018

BSides Vancouver is a not-for-profit, independently run, community supported conference and part of the worldwide Security BSides movement.
---
BSides Austin 2018 | Austin, TX | March 8–9, 2018

BSides Austin is a volunteer-run information security unconference. They are the largest yearly security conference in Texas. Their programming focuses on high-quality content, and their smaller, more intimate networking atmosphere fosters strong audience participation and overall group interaction.
---
PyCaribbean 2018 | Santo Domingo, DK | February 17–18, 2018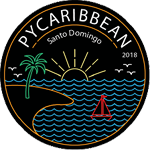 PyCaribbean is the first Python Conference of its kind on the region of the Caribbean. Our goal is to connect the North American and European Developer Community with the Hispanic and Caribbean community.
---
BSides Tampa 2018 | Tampa, FL | February 17, 2018

BSides Tampa is an Information Technology security conference hosted by the Tampa Bay chapter of (ISC)2, a registered 501 (c)3 non-profit organization. The BSides Tampa conference focuses on providing attendees with the latest in information security research, development and exploits. The conference is hosted yearly in Tampa and features various presentations and demonstrations from the best minds in industry and academia.
---
Cal Poly SWIFT Tech Symposium | Pomona, CA | February 17, 2018

For over seven years, SWIFT has been running Tech Symposium, a conference dedicated to System Administration, Network Administration, and Security. Tech Symposium is a student-run event that allows students and professionals to collaborate through interactive and informative presentations and workshops.
---
FAST '18 | Oakland, CA | February 12–15, 2018

FAST '18 is The 16th USENIX Conference on File and Storage Technologies. The conference brings together storage-system researchers and practitioners to explore new directions in the design, implementation, evaluation, and deployment of storage systems.
---
Hackatour by SG | Guadalajara, MX | February 10–11, 2018

The Hackatour tour arrives in Guadalajara with the theme of "smart cities". The theme of this hackathon is smart cities -- that is, we seek to use technology to solve common problems in modern cities.
---
PyTennessee 2018 | Nashville, TN | February 10–11, 2018

PyTennessee is a regional Python conference dedicated to the advancement and promotion of the Python programming language and its users.
---
Central Con '18 | Des Moines, IA | January 27, 2018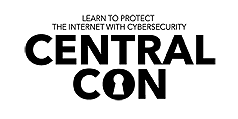 The Technology Association of Iowa and HyperStream are proud to announce a new technology event for 2018 - Central Con! This event is for current middle school and high school students who want to learn how to protect the Internet through cybersecurity. No previous knowledge required.
---
StarCon '18 | Waterloo, Ontario | January 6–7, 2018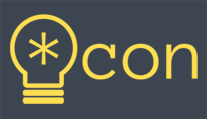 StarCon is a conference hosted by the University of Waterloo whose goal is to make Computer Science and its related technologies accessible to everyone, taking into consideration race, class, gender, ability, religion or sexual orientation, and intersections thereof, and to create a culture that fosters learning and community building through knowledge sharing among people from diverse backgrounds.
---